these beads remind me of the beachs in north carolina - where i ache to be. maybe i could get rid of my endless case of the sniffles.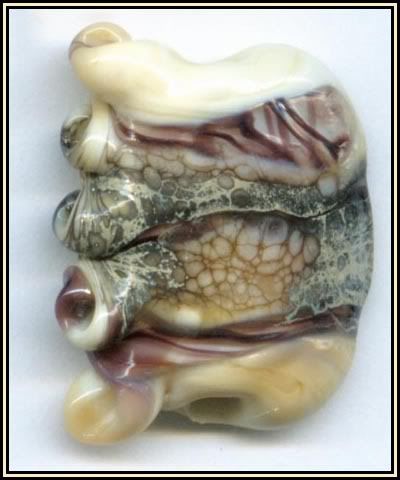 'seaweed'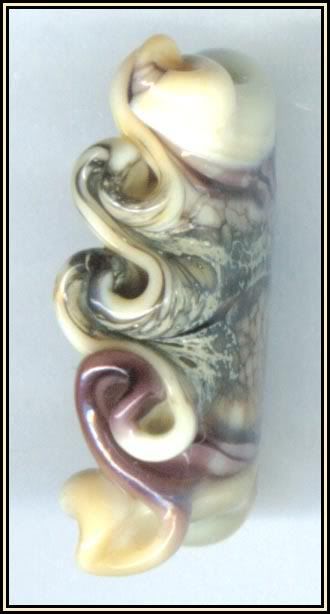 dark ivory, silver leaf & twisties.
made with the same zoozii kalera long & lean press that i was so generously allowed to use last week, and was offered again this week.
after pressing the beads i rewarmed an edge and ruffled it with my tweezers.