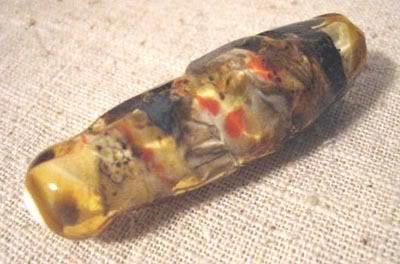 a large focal bicone, 2 1/4" long.
a center of dark ivory, sage, coral, some sort of very fine mysterious brown frit & intense black - heavily encased with light topaz and straw yellow. after encasing i used the side of a blade to give this bead dozens of hand facets so that it just sparkles and sparkles.
what am i listening to on this cold, dark and rainy day?
rufus wainwright - "across the universe"