making pairs of beads for earrings.
you know i have those holiday shows & presents to make.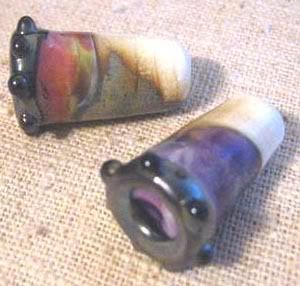 evil pods - dark silver plum, ivory, edp & silver leaf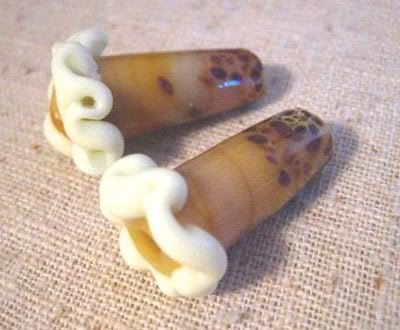 lilies - opalino yellow, raku frit with a opaque uranium yellow ruffle
lilies - special dark brown, raku frit & anice white with a transparent red ruffle.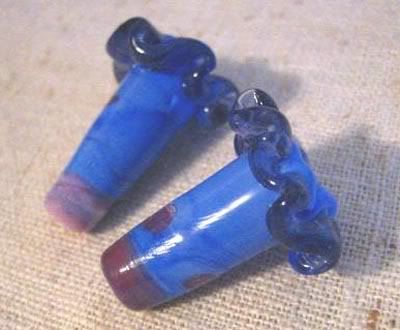 lilies - cobalt blue & edp with a transparent blue ruffle.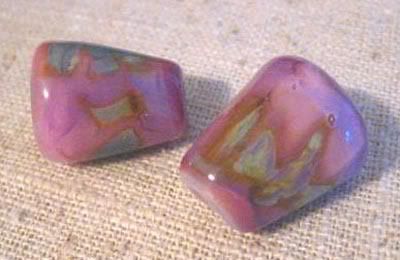 alien candy - edp & raku encased in clear.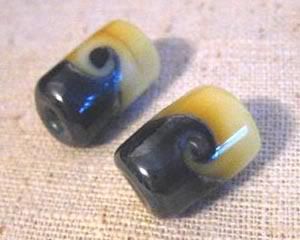 dark waves - dark silver plum & opalino yellow.
this is a great combination - see the faint like of silver where the colors meet? i can't wait to make a whole set with these two colors.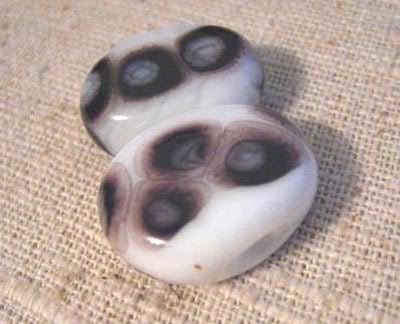 anice white & intense black - my first attempt at this classic pairing.