the scarf around the neck of its' intended - the mysterious e.v.e.
photographed at her barista gig at the public market.
this scarf is so yummy and fuzzy and bright that it is impossible to photograph...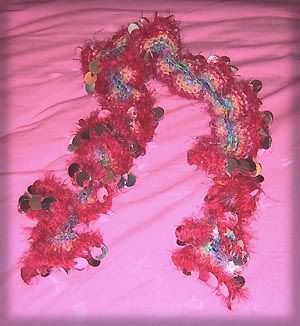 the yarn glows and the vintage paillettes reflect the flash... i wish you could see how riotously pretty and fun it is.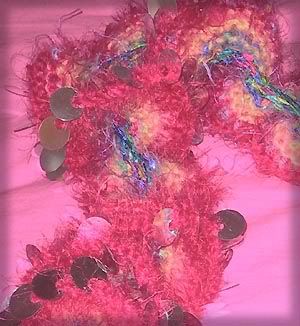 knitting the paillettes in was a gas, just fish a knit loop thru the paillette with a crochet hook and knit on.
i think i will make a black hat that uses aluminum popcan tops instead of paillettes as a blingy accent.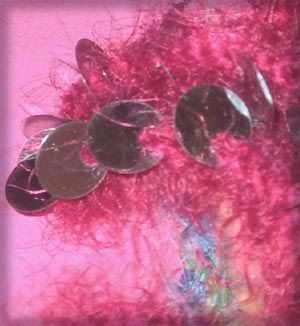 this packette of vintage 20mm silver paillettes came from an estate sale.
i have a few hundred more to use up, but if you want some there is a seller on ebay called 'sequins galore' who has a huge selection.