bought a baggie of millefiore so I could make fancy floral party dresses.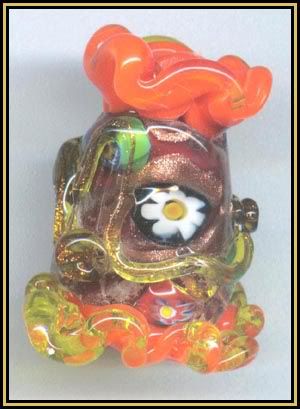 before the dress I made a few round practice beads with the new murrini.

these are pretty messy, but not too bad for a first try.
heres how they were done:
first pull some goldstone stringers.
then make a barrel bead, one I made with a black base and one with a petroleum green base.
next plonk on the millefiore.
now, 'weave' the goldstone stringers in around the millefiore.
encase the whole mess with clear and into the oven to bake.