yucca pod beads.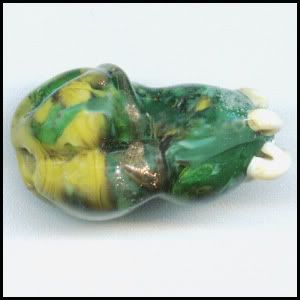 these look as tho they were picked up off a forest floor - same as dry and decaying autumn leaves and brown lichens.
the necklace is done with a sterling silver clasp and white fresh water pearls.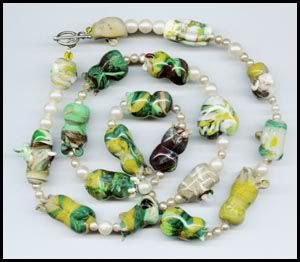 here are the pages from my bead sketchbook that i worked from. of course, i also had the real pods with me at the flameworking bench.