last fall at a household sale i knicked a branchlet of rosehips from a bush.
i carried the fruit to "More Fire" and worked at flameworking a rose hip.
this first attempt was not at all successful - they looked like wonky cherry tomatoes.
so, i scanned the hips into the computer and thought about forming techniques for a week or two as the hips schriveled up on my desktop. eventually i pasted the printouts into a sketchbook - the first pages of the everfattening bead book.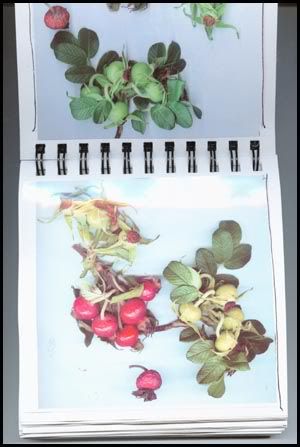 the second attempt yeilded the beads that were made into this bracelet.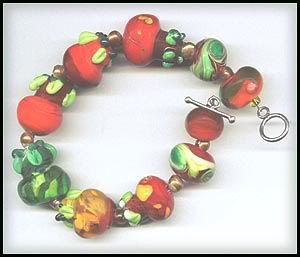 my first piece of jewelery made with my own beads.